Unleash the full potential of your brand with our comprehensive branding solutions. We specialize in website design and maintenance, content creation and management, all designed to enhance your online presence and help you reach new heights of success. Let us help you showcase the hard work and dedication you've put into your business, and share your passion with future customers and team members through a powerful brand identity.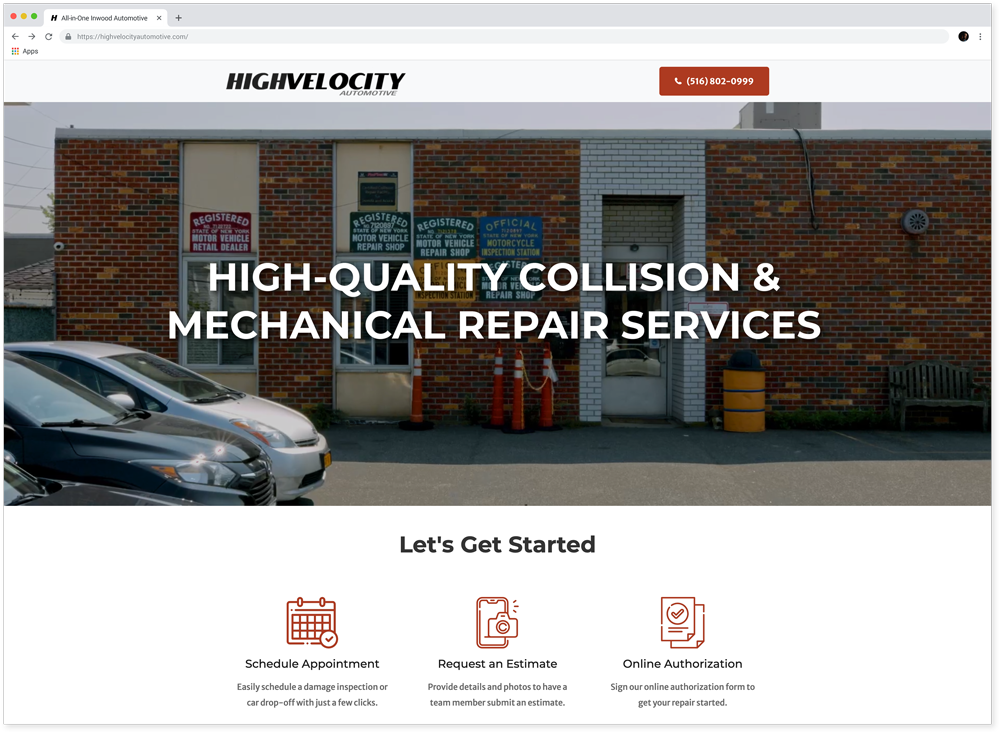 WEBSITE DEVELOPMENT
INTRO PACKAGE
Our one-page website not only displays all core information about your business but also provides essential features that enhance efficiency and customer experience. Your website can now offer appointment scheduling, online authorization forms, and damage assessment.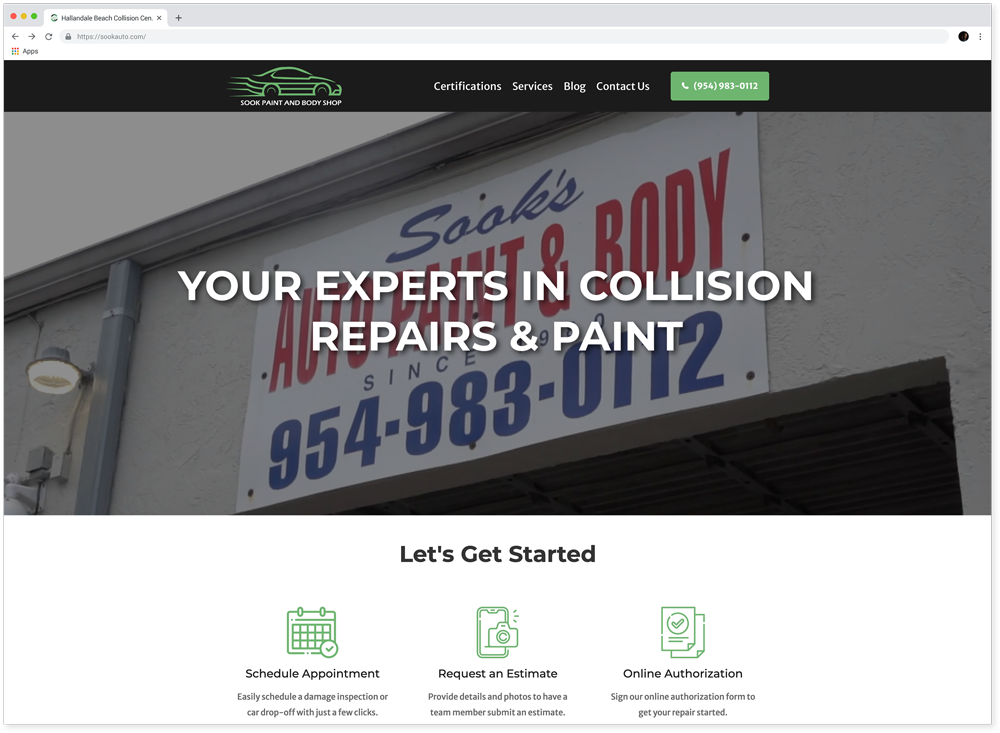 WEBSITE DEVELOPMENT
PRO PACKAGE
Our "Web Pro Package" is the next level of our website solution for body shops. The Web Pro offers advanced features and optimization for increased online visibility and success. With a focus on Search Engine Optimization, we offer writing and uploading of blog posts and much more.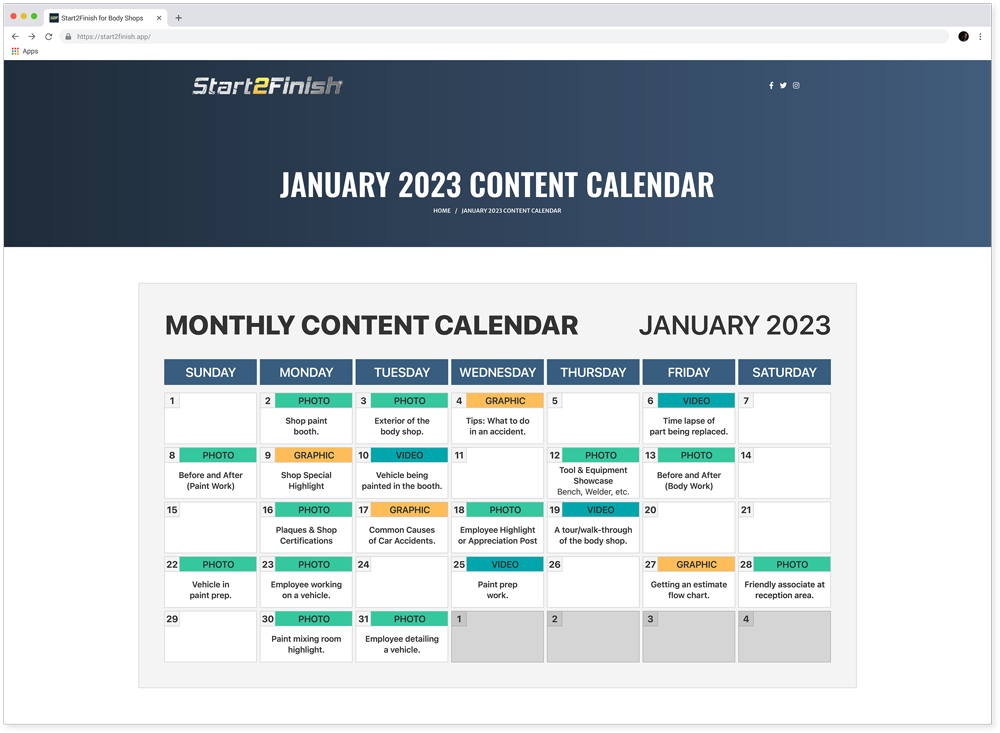 SOCIAL MEDIA MANAGEMENT
MULTI-TIER PACKAGES
Effectively leverage social media to grow your auto body shop's online presence and attract new customers and employees. With our full suite of services, we'll help you execute a tailored social media strategy that delivers results. Let us help you showcase your shop online and take your business to the next level.